Are you considering a fitness career? Becoming a personal trainer can be an exciting and rewarding experience, providing the opportunity to help people reach their physical goals. However, it's not without its challenges.
Certain qualifications must be met to become a successful personal trainer. In this article, we will explore what these qualifications are and how you can go about pursuing a fitness career.
Education Requirements
Personal trainers must possess certain qualifications to pursue a fitness career. A high school diploma or equivalent is required, and many employers also prefer candidates who have completed post-secondary courses related to personal training, nutrition, or health sciences.
Certifications from organizations such as the National Strength and Conditioning Association (NSCA) can be helpful for those looking to become successful personal trainers. Working knowledge of anatomy, physiology, and kinesiology are essential skills that should be acquired before becoming a certified trainer.
Additionally, having good interpersonal skills is an important asset when it comes to building relationships with clients and providing them with excellent customer service. Lastly, personal trainers must stay up-to-date on industry trends by taking continuing education classes regularly to remain competitive in the ever-changing fitness landscape.
Certification and Licensure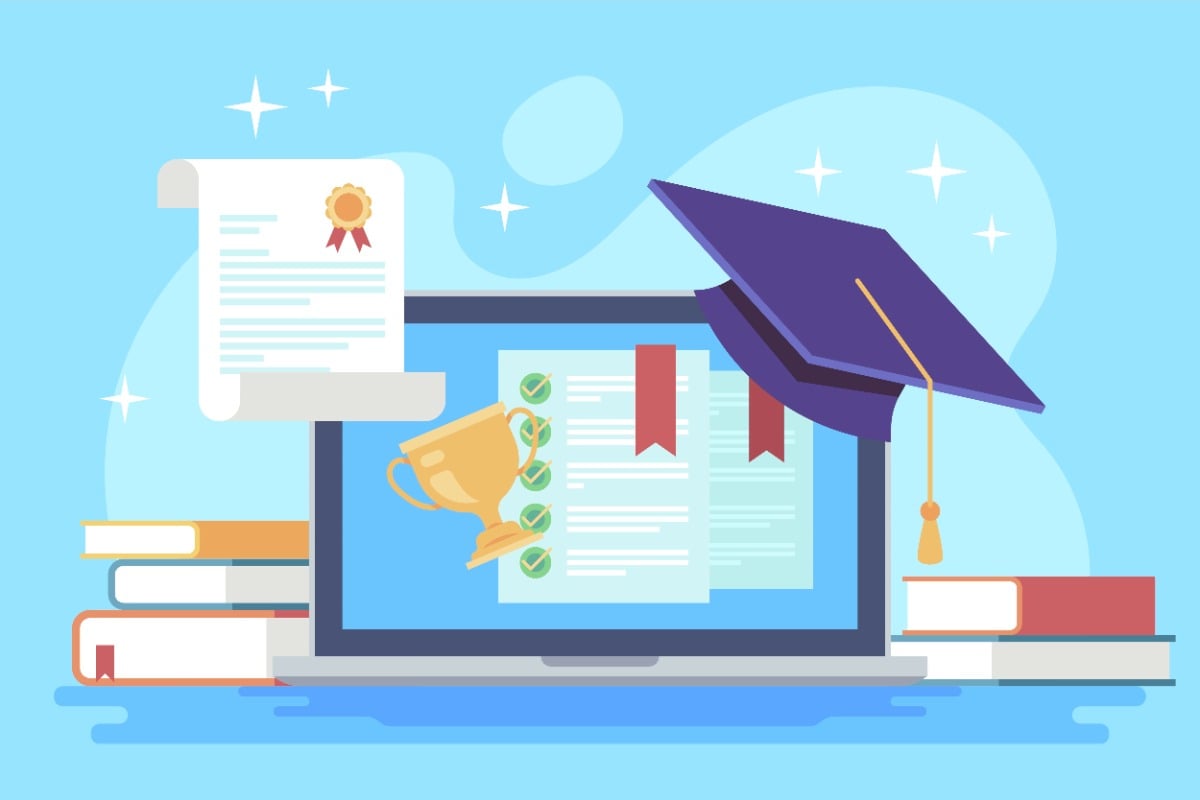 For those looking to pursue a career in fitness, proper certification and licensure is an important step. Personal trainers must obtain the necessary qualifications to practice their profession safely and effectively.
Depending on the type of fitness center or facility, personal trainers may need to hold certifications from accredited organizations such as ACE, NASM, AFAA, or NSCA. They may also need additional state-specific licensing requirements depending on their geographic area.
Additionally, many employers require CPR/AED certifications upon hiring personal trainers for safety reasons in case of medical emergencies with clients. It's important to research local laws regarding the regulation of personal training services before committing to a program or beginning work as a personal trainer.
With these credentials in hand, aspiring professionals can move forward confidently toward launching a successful career in the fitness industry.
Knowledge of Exercise and Nutrition Principles
Achieving success as a personal trainer requires more than just an understanding of anatomy and exercise techniques. It also involves knowing the principles of nutrition and exercise, which can help individuals reach their fitness goals.
A good personal trainer will be knowledgeable on how to balance dietary needs with physical activity levels to maintain optimum health. They should have a deep understanding of macronutrients such as proteins, carbohydrates, fats, and fiber; micronutrients such as vitamins and minerals; and supplementation requirements for athletes or those with special needs.
Furthermore, they should know about the benefits of different types of foods – including whole grains, lean proteins, healthy fats, etc. – so that they can tailor meal plans accordingly.
Additionally, trainers need to understand the science behind creating balanced workouts that combine cardio exercises with weight training to burn fat while gaining muscle mass effectively. Being able to create personalized programs based on each individual's abilities is another essential part of being a successful personal trainer; knowing when to push someone harder or back off depending on their response helps ensure progress towards their desired results without overtraining or under-exercising them
Interpersonal Skills
Personal trainers must possess more than just the knowledge of fitness; they must also have excellent interpersonal skills. Successful personal trainers can effectively communicate and engage with clients, motivating them to reach their goals effectively.
They should also be able to build strong relationships with their clients, developing trust and understanding that encourages progress. Moreover, personal trainers should possess a certain level of emotional intelligence, being able to read how people feel or respond to better customize workout programs for each client.
In addition, this includes having empathy and patience when dealing with difficult situations that may arise during a training session. Furthermore, personal trainers should demonstrate active listening skills by giving full attention to what clients say as well as responding appropriately without judgment or interruption.
Finally, professional conduct is essential for any successful trainer-client relationship; this means treating all clients respectfully and maintaining appropriate boundaries at all times.
Professionalism and Business Acumen
Personal trainers must have a deep understanding of professionalism and business acumen to be successful. Professionalism is an essential part of any career, especially one dealing with clients.
Personal trainers should always professionally conduct themselves and work hard to build trust with their clients. Business acumen is also important as it allows trainers to understand how the fitness industry works, including marketing strategies that will help them stand out from their competition and attract more customers.
Personal trainers who are knowledgeable about both subjects can create relationships with potential customers through networking opportunities or attending conferences for continuing education credits. They should also stay informed on current trends within the industry so they can remain competitive and provide high-quality services that meet the needs of their clientele.
Conclusion
Pursuing a fitness career can be rewarding and exciting, but it is important to understand the qualifications required for personal trainers. Different states have different requirements for licensing or certification, so individuals should research their local regulations before beginning work as a trainer.
A combination of experience and certifications from organizations such as the American Sports & Fitness Association can help demonstrate an individual's knowledge and expertise in the field of fitness training. With patience, dedication, and hard work, those interested in becoming a personal trainer can achieve success in this growing industry.