Exploring London's vibrant nightlife can be a thrilling experience, but it's not always easy to find someone to go out with. Fortunately, London is a city that welcomes solo adventurers, and there are plenty of ways to enjoy the city's after-hours scene on your own. In this guide, we'll explore some of the best ways to experience London's solo nightlife.
Finding Your Perfect Nightspot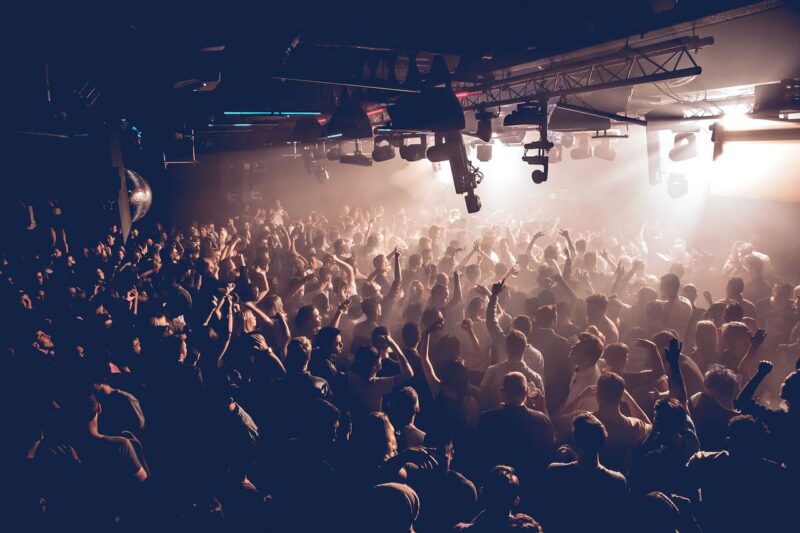 The first step in exploring London's solo nightlife is finding the right venue. Whether you're looking for a trendy cocktail bar, a lively pub, or a chic nightclub, London has plenty of options to choose from. To narrow down your search, consider the following:
Location: Choose a spot that's easily accessible and close to public transport.
Atmosphere: Do you want a laid-back vibe or something more energetic?
Budget: Keep in mind the cost of drinks, cover charges, and any other fees.
Size: Do you prefer an intimate setting or a large venue with a big crowd?
By considering these factors, you'll be able to find the perfect spot to suit your preferences.
Solo Bar Hopping
One of the great joys of exploring London's nightlife solo is the ability to hop from one bar to another without any restrictions. With so many bars in the city, you can create your custom bar crawl and explore different neighborhoods and scenes. Start with a classic cocktail at one of the city's historic hotel bars, then head to a trendy rooftop bar for stunning views. From there, venture to a cozy pub for a pint of ale and some live music. The possibilities are endless!
Exploring London's Music Scene
London has a rich music history and a thriving contemporary scene, making it the perfect city for solo music lovers. From intimate jazz clubs to world-renowned concert venues, there's always something happening in the city. Check out the lineup at one of London's many music festivals or explore the live music scene in Camden, known for its indie rock and alternative venues. With so many options, you're sure to find the perfect sound to soundtrack your solo adventure.
Nighttime Walking Tours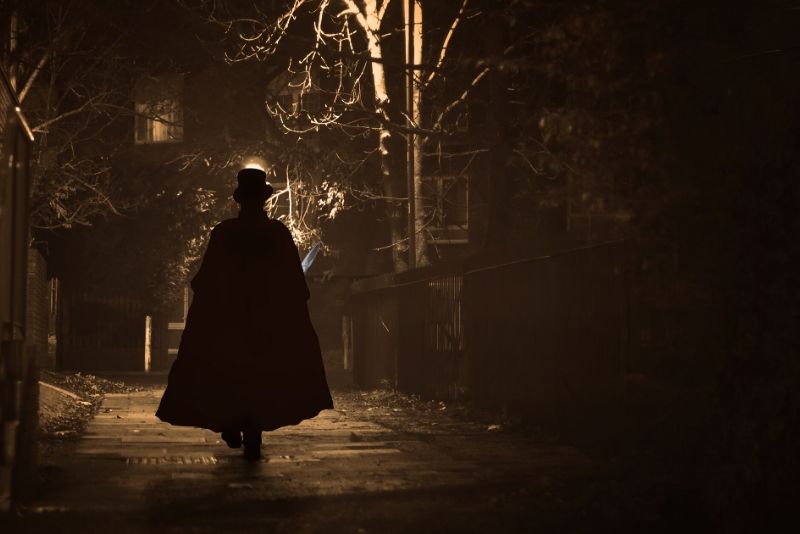 Nighttime walking tours are a great way to explore a city's history, culture, and hidden gems after dark. London, with its rich history and diverse neighborhoods, offers a variety of nighttime walking tours that cater to different interests and preferences.
Benefits of Nighttime Walking Tours
Nighttime walking tours offer a unique perspective on a city. Many cities take on a different character after dark, with different sights, sounds, and smells. By exploring a city at night, you can discover hidden gems and experience the city differently. Additionally, many nighttime walking tours are led by knowledgeable guides who can provide insights and stories that you may not get on a daytime tour. Plus, nighttime walking tours often have smaller groups, making it easier to ask questions and interact with your guide and you can find escorts in London.
Best Nighttime Walking Tours in London
This magnificent city offers a variety of nighttime walking tours that cater to different interests and preferences. Here are some of the best options:
Ghost Tours
London is known for its ghostly history and haunted landmarks. A ghost tour is a great way to explore the city's spooky side and learn about its haunted past. Many ghost tours take place at night, adding to the eerie atmosphere. Some popular ghost tours in London include the Haunted London Walking Tour and the Jack the Ripper Tour.
Literary Tours
London has a rich literary history, with many famous authors and poets calling the city home. A literary tour is a great way to explore the city's literary landmarks and learn about the writers who lived and worked there. Some popular literary tours in this amazing city include the Shakespeare's Globe Theatre Tour and the Charles Dickens Tour.
Street Art Tours
It has a vibrant street art scene, with many famous artists leaving their mark on the city's walls. A street art tour is a great way to explore the city's colorful and creative side. Some popular street art tours in this city include the Shoreditch Street Art Tour and the Brick Lane Street Art Tour.
Foodie Adventures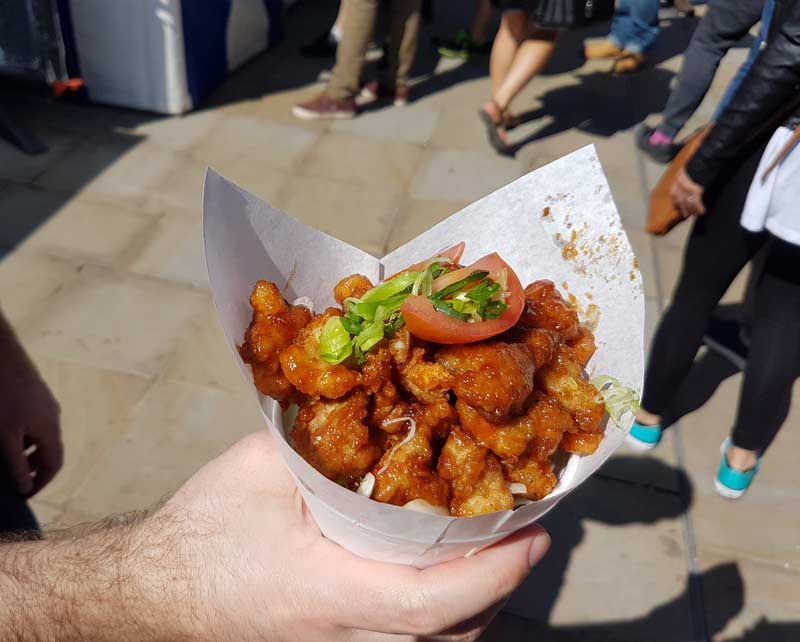 For food lovers, exploring a city's culinary scene is a must-do activity. With its diverse range of cuisines and dining options, offers plenty of opportunities for foodie adventures. From street food markets to fine dining restaurants, there's something for every taste and budget.
Street Food Markets
London is known for its vibrant street food scene, with many markets offering a diverse range of cuisines from around the world. Some popular street food markets include Borough Market, Camden Market, and Maltby Street Market. These markets offer a chance to sample different dishes, interact with vendors, and soak up the lively atmosphere.
Fine Dining Restaurants
It is also home to some of the world's best fine dining restaurants. From Michelin-starred establishments to hidden gems, there's no shortage of options for foodies looking for a more upscale dining experience. Some popular fine dining restaurants include The Ledbury, Core by Clare Smyth, and Sketch.
Food Tours
Food tours are a great way to sample different dishes and explore different neighborhoods. Some popular food tours include the Twilight Soho Food Tour and the East End Food Tour. These tours take you on a culinary journey, with knowledgeable guides sharing insights and stories about the city's food scene.
Cooking Classes
For those who want to take their foodie adventures to the next level, cooking classes are a great option. Many cooking schools in London offer classes in a variety of cuisines, from Italian to Thai to Indian. Taking a cooking class allows you to learn new skills and techniques, and bring a taste of London's culinary scene home with you.
Safety Tips for Solo Nightlife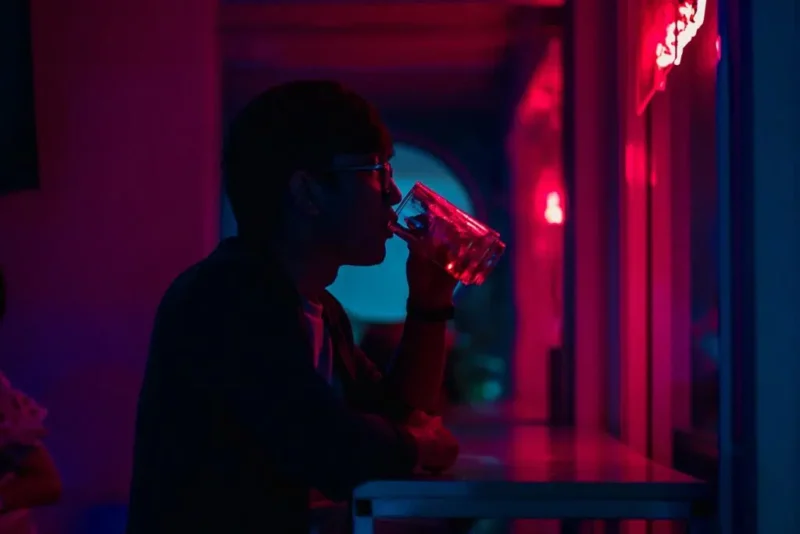 While London is generally a safe city, it's important to take precautions when exploring the nightlife solo. Here are some tips to keep in mind:
Stick to well-lit and busy areas
Let someone know where you're going and when you expect to return
Avoid overindulging in alcohol
Keep your valuables out of sight
Use reputable transportation services or stick to public transport
By following these tips, you can enjoy a safe and fun solo adventure in London's nightlife scene.
Conclusion
Exploring London's nightlife solo can be an exciting and rewarding experience. With so many options to choose from, you can customize your adventure to suit your interests and preferences.